Purple Improv Patchwork Quilt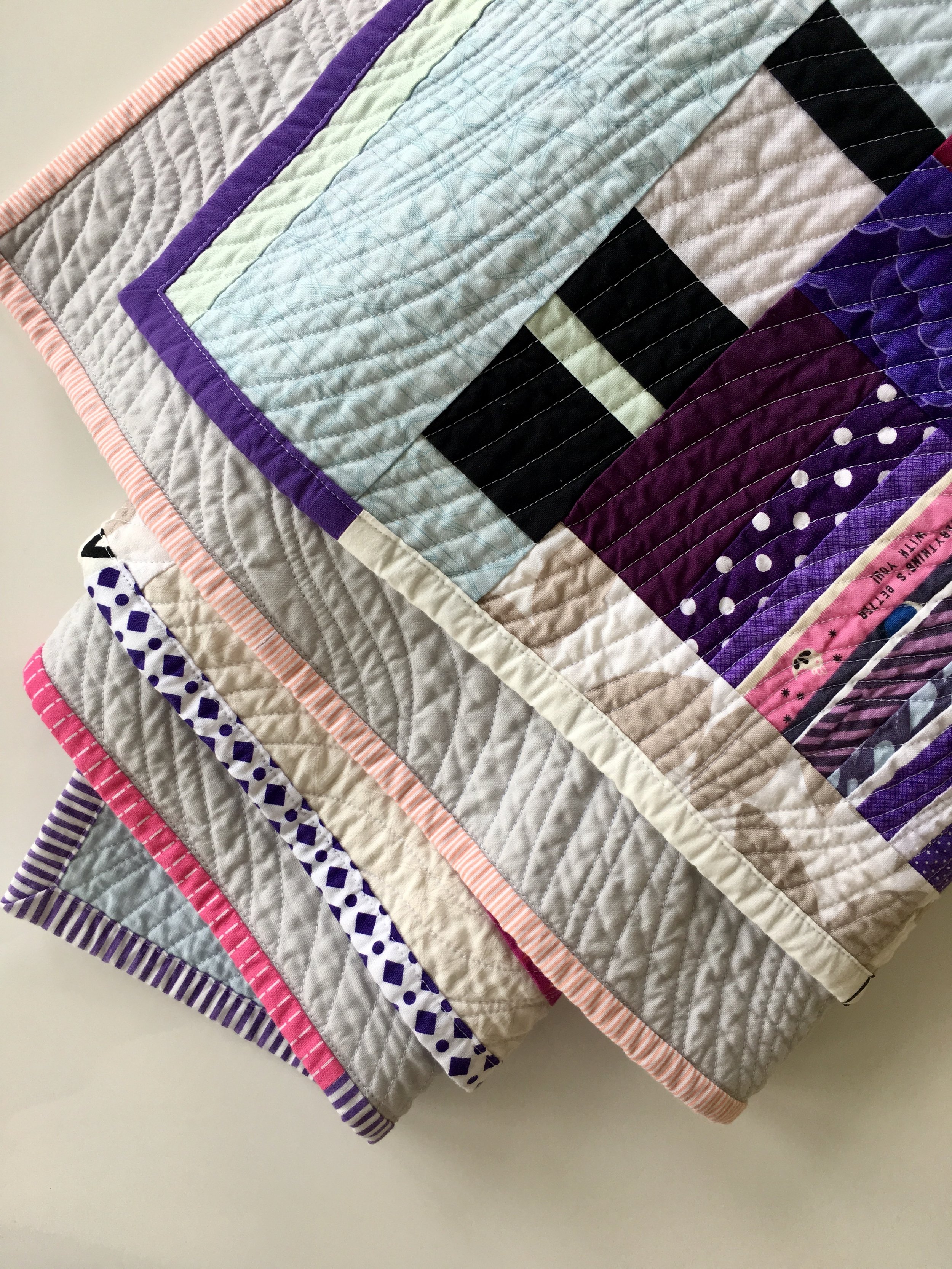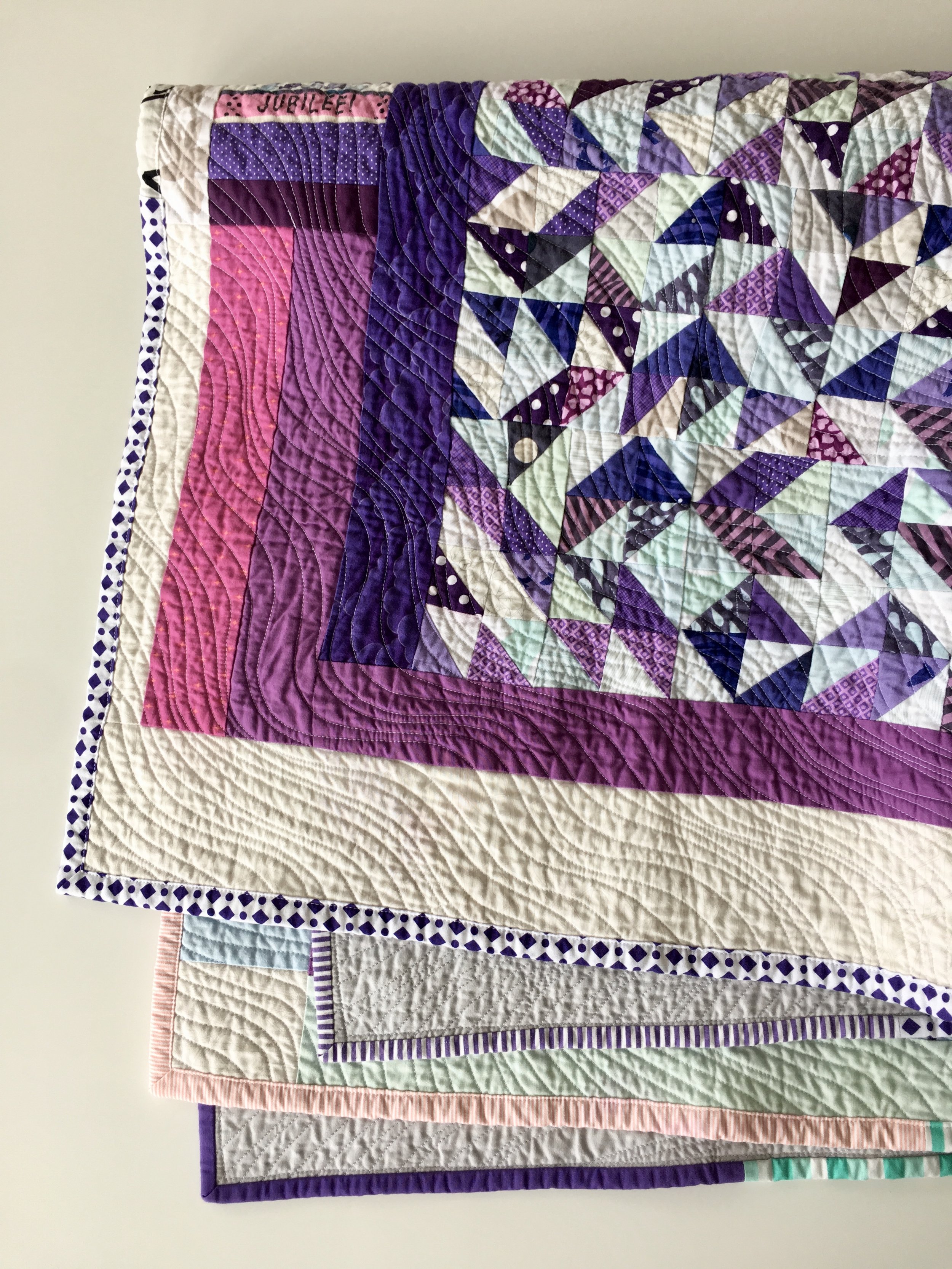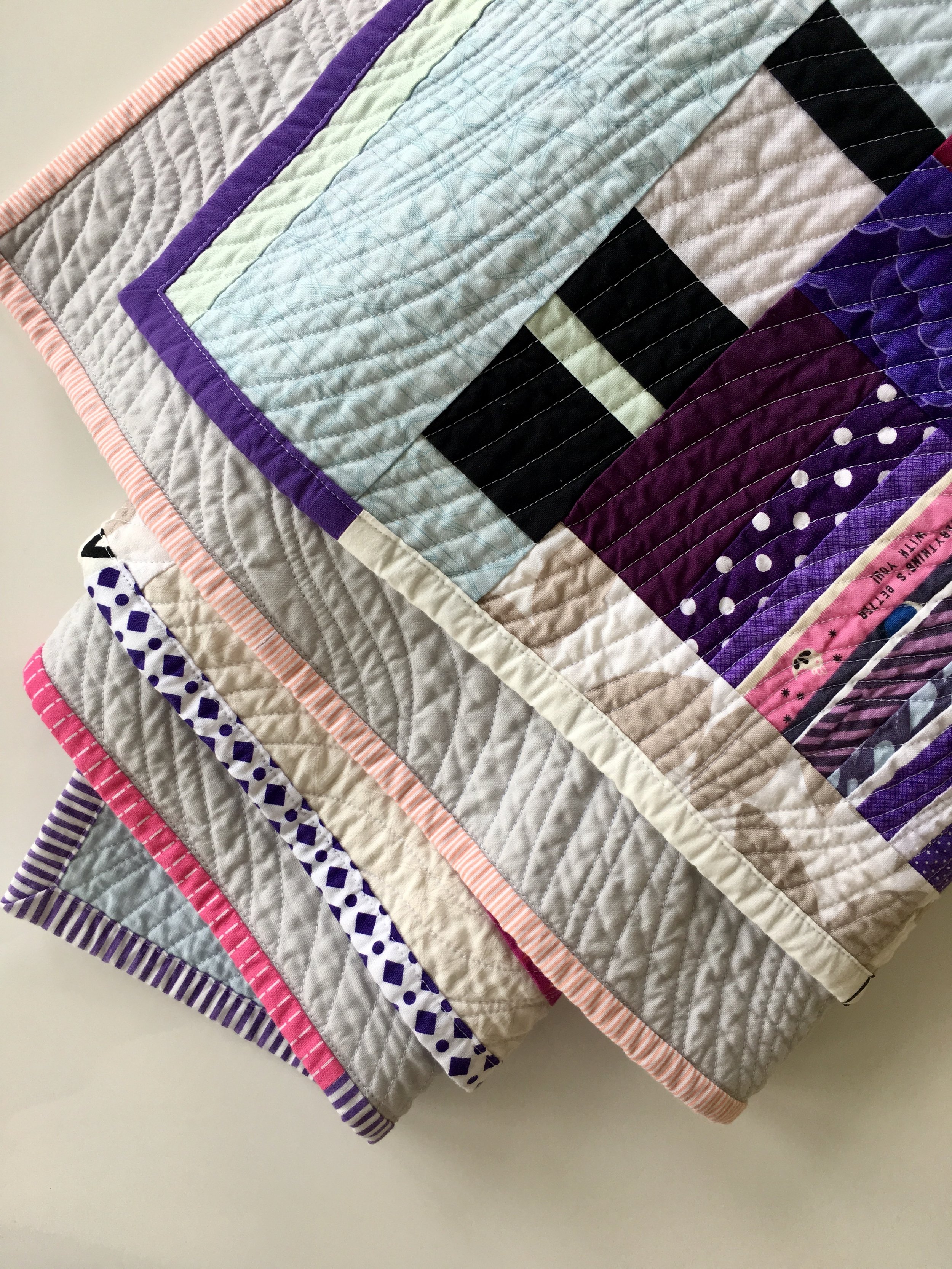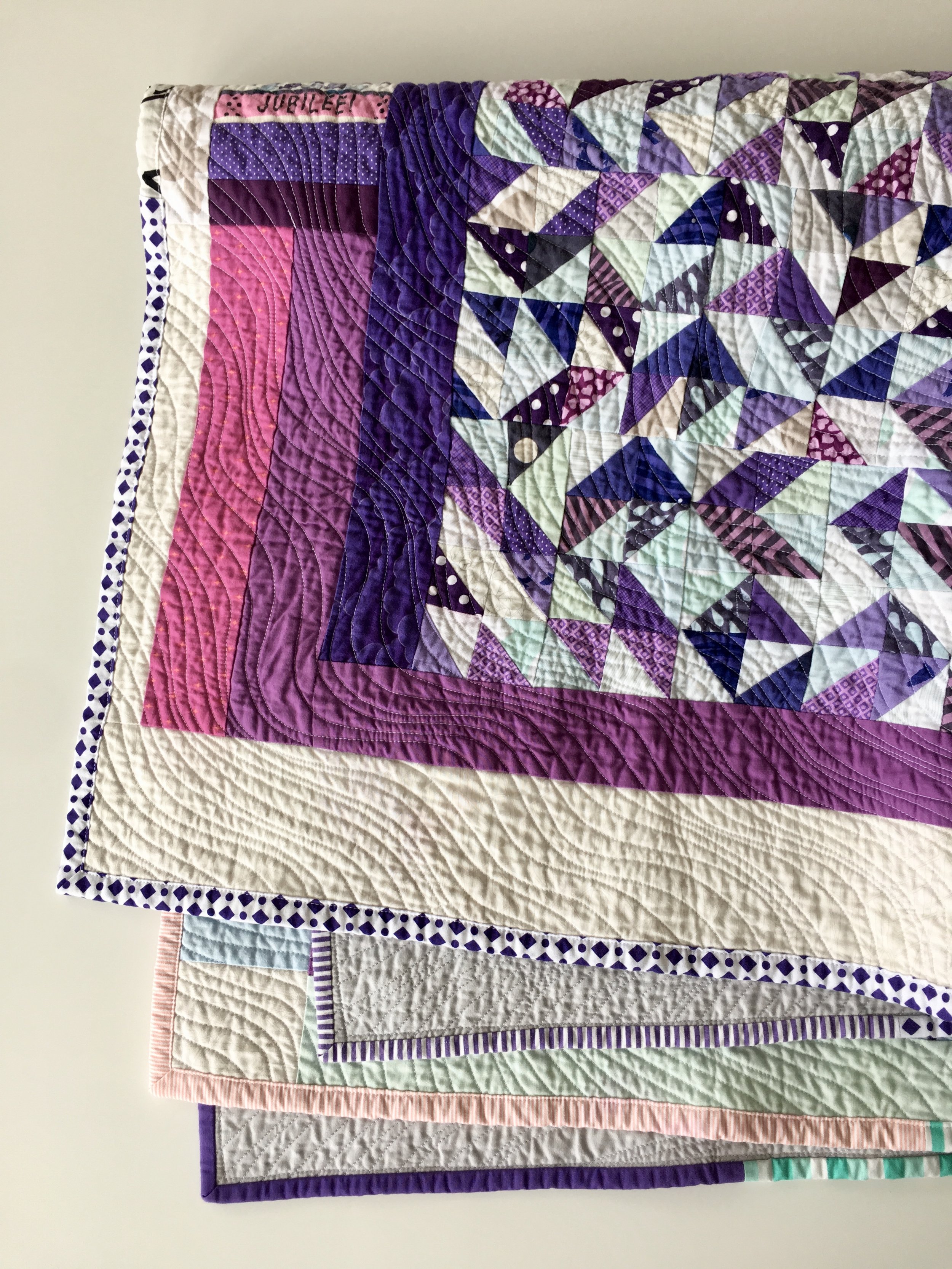 Purple Improv Patchwork Quilt
Design: The patchwork quilt top was created using scraps and strips of coordinating fabrics reserved from other projects, making this a zero-waste design. The backing is a solid piece of light grey fabric. The quilting is an all-over wave pattern, creating the most beautiful texture! All fabrics are new high quality quilting cottons.
Size: All quilts are unique and this one measures approximately 37 inches by 45 inches, although as you can see in the pictures it is not a perfect rectangle. It has been washed and dried so no further shrinking will occur.
Care: Machine wash and dry as needed.
Customization: This listing is for a unique finished quilt that can not be altered or changed. I am always happy to discuss custom work, so please feel free to send me a message if you would like to commission a personalized quilt.